Join Us in the Fight Against Breast Cancer.
October is National Breast Cancer Awareness Month— an annual campaign to educate and increase awareness.
Join us and help to support, encourage and honor those facing breast cancer diagnosis, treatment and recovery. Together we can make a difference.

SUPPORT.

Stop by any Institution for Savings office for a complimentary pink ribbon pin to show your support for a cure.




Each of our 15 full-service offices will also feature Tribute Gardens. Dedicate a pink ribbon to a loved one and place it in our lobby Tribute Gardens.

DONATE.

Contribute to a breast cancer charity of your choice and support patients and their families as they go through treatment.


EDUCATE.

Learn and share how to check for signs and symptoms.  Visit the American Cancer Society for more information on breast cancer screenings and tips on reducing your risk of Breast Cancer.

VIRTUAL TRIBUTE GARDEN

Submit a photo or a dedication message virtually
here
and we will post it below in our Virtual Tribute Garden.

The Gerrish Breast Care Center at Anna Jaques in Newburyport brings together an experienced team of professionals and resources to ensure the highest standard of care and seamless coordination of services for every patient who walks through our doors. The Center is affiliated with Beth Israel Deaconess Medical Center which means Boston specialists are a part of our patients' care team.
3D Mammography, the most advanced technology available, is now offered at AJH's three locations in Newburyport, Haverhill and Amesbury. Patients receive their initial screening results within two business days, and their dedicated Patient Navigator assists and supports patients through additional tests and treatment if needed. The Gerrish Breast Care Center is a Certified Breast Center as recognized by the National Accreditation Program for Breast Centers (NAPBC), a program administered by the American College of Surgeons and is only one of only 19 Certified Breast Centers in Massachusetts. 
CONTACT INFORMATION:
One Wallace Bashaw Jr. Way, Suite 2002
Newburyport, MA 01950
978-463-8686
www.ajh.org/breastcare
---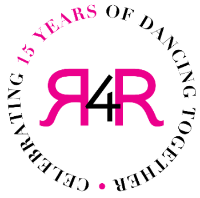 Six years after losing her mother to a decade-long fight against breast cancer, Olivia Achtmeyer Boger resolved to find an aspect of the disease where she could honor her mother's memory and make a difference for other families fighting their own battles with breast cancer. For fourteen years, brave survivors and those walking in memory or celebration have become models at the Runway fashion show held in Boston each October. They have raised funds to help children who have lost their mothers to the disease, and have provided opportunities for caregivers.
Unlike most nonprofits focused on breast cancer, Runway is not oriented toward a cure. Instead, they seek to improve the lives of those who are currently affected by breast cancer by serving as a platform to access the resources, knowledge, and support they need. Their mission is rooted in the understanding that no one experiences breast cancer alone, and that there are ways to ease the burden of this disease on parents, children, caregivers and loved ones. 
---

The Tough Warrior Princesses (TWP) provide support, comfort, love and resources to women affected by cancer. A not-for-profit organization based in Amesbury, they serve the Massachusetts North Shore and southern NH.
When TWP learns of a woman newly diagnosed or facing a cancer recurrence, they arrange through a family member or friend to have a Survivor Basket delivered to them. The basket is filled with items one may need to get through diagnosis and treatments, items of inspiration and information on resources. They also offer a monthly meeting called Warrior Chats for survivors and their caregivers as a way to connect and get support. They host many events throughout the year to keep the network connected and supported. A portion of all proceeds go to cancer research.


---

The Massachusetts General Hospital/North Shore Breast Health Center is a collaborative between Massachusetts General Hospital and Salem Hospital that provides the highest caliber of care in a supportive and patient-focused atmosphere. Its multidisciplinary team includes expert surgeons, radiologists and imaging technologists, medical and radiation oncologists, nurses and social workers, all specialized in breast health.
Services include:

• Breast screening exams including breast tomosynthesis (3D mammography) and breast MRI
• Breast cancer diagnostics
• Breast surgery
• Cancer care
• Patient support services
The Breast Health Center offers leading-edge technologies to improve early detection and treatment of breast cancer. Breast tomosynthesis is the latest breakthrough in mammography and was pioneered at Massachusetts General Hospital. Also called 3D mammography, it provides a clearer, more accurate view of the breast and enables doctors to pinpoint the size, shape and location of abnormalities more effectively. A complement to standard mammograms, it can result in fewer callbacks, better detection and greater peace of mind. Patients have access to the Mass General/North Shore Cancer Center and to the Massachusetts General Hospital Cancer Center if they need additional care.
CONTACT INFORMATION:
Breast Health Center
102 Endicott Street, 1st floor
Imaging Department
Danvers, MA 01923
978-882-6161

Due to COVID-19 we regretfully were forced once again to cancel our annual Celebrating Survivors Couture for a Cure Luncheon and Fashion Show. But there are other ways to help those in need this October. Donate to one of our partners, above, or participate in one of these events, below!
2021 Komen Massachusetts Virtual MORE THAN PINK Walk
15th Anniversary Runway Show