We help your business grow.
As one of the premier commercial lenders on the North Shore, we can handle your complete financing needs, whether it's $4 million or $40 million. We offer a variety of fixed and adjustable rate financing options for you to purchase real estate and materials, refinance debt or finance account receivables. What's more, our local
decision-making allows our experienced lenders to respond quickly.
Check out this short video highlighting our customer Nutre' of Peabody, MA who has developed a fantastic healthy food delivery business.  We were happy to help them further them expansion dream!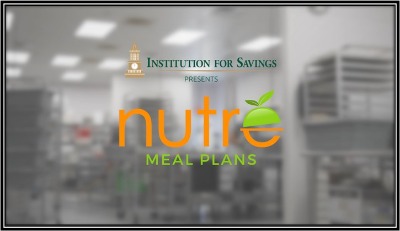 Commercial Real Estate Loans
For purchasing and refinancing existing commercial real estate including residential multi-family and mixed-use property, office buildings, flex space and retail complexes; construction and development of industrial and residential property. Long-term fixed and adjustable rate options are available.
For equipment and vehicle purchases, leasehold improvements and business-expansion financing. Repayment terms are typically tied to the depreciable life of the assets being financed.
Available to provide cash flow for short-term working capital needs at a variable interest rate.
SBA (Small Business Administration) Loans
Partnering with the U.S. Small Business Administration (SBA), we provide credit enhancements for small businesses through a variety of programs, including the 7(a) guarantee program and SBA Express Loans. Also available are direct SBA loans through the 504 lending program; these loans are made in conjunction with conventional bank financing to acquire real estate and certain business equipment.
DAVID E. BOUDREAU
Senior Vice President/Senior Lender
978-225-1393
Vice President/Lender
978-225-1344
Vice President/Lender
978-312-6810
Vice President/Lender
978-309-1235
Vice President/Lender
978-312-6816