Supporting Our Communities Through Financial Education Programs
As a community bank, our mission includes helping our customers and communities build solid economic foundations for our region. That commitment is why we focus on delivering world-class products and services to individuals, families and businesses. Providing education on important financial topics is also part of our mission, which is why we partner with local schools and organizations to improve the financial literacy of the next generation.

The Credit for Life Fair is an interactive event held at high schools across Massachusetts and beyond and hosted by financial institutions and other organizations.  The intent of Credit for Life is to prepare students to survive financially in the everyday world BEFORE they leave high school. Students choose professions,  assume the roles of 25-year old 'professionals with paychecks' and use their monthly 'salaries', 'credit cards' and 'savings accounts' to purchase everything they will need to live as adults. The goal of the day: to balance their budget and not overspend. This event is organized and underwritten by the Bank.
This year's event took place on Tuesday, May 23rd at Masconomet Regional High School. Participating schools included: Amesbury, Newburyport, Pentucket, Triton, Ipswich, Manchester-Essex, Georgetown, Hamilton-Wenham, Masconomet, Beverly, Gloucester, Swampscott and Rockport.
Check out the 2023 Fair highlights and additional resources.
Interested in volunteering at future fairs?
Email us
.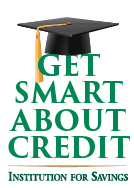 Every fall and spring, our employees visit high schools in the Bank's market area to talk to seniors about the importance of careful budgeting, maintaining good credit and the perils of bad credit. The goal is to help young adults develop a stronger understanding of credit and how to use it responsibly before they leave high school.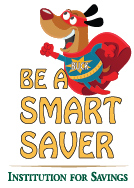 Good money habits start early! Our "Be A Smart Saver" initiative is a spin-off of Teach Children to Save, a national program that helps young people develop lifelong savings habits at an early age. Each spring, our employees visit area elementary schools to teach young students about the importance of saving money.
At the end of these fun and interactive assemblies, students learn about the things they can do with money (earn, spend, save, share), know the difference between needs and wants and start making their own savings plans!
First-time Homebuyer Programs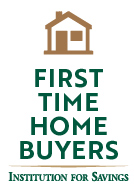 Buying your first home can be daunting....and that is why we are here to help you navigate the journey and explain all the mortgage options available. You'll be able to make informed choices and find the mortgage that fits your budget and lifestyle through our First-Time Homebuyer program.
A First-time Homebuyer Education Class is recommended for all first-time homebuyers and required for some of our programs. As an added incentive, Institution for Savings will provide a $500.00 closing cost credit to all applicants who complete an approved CHAPA certified course and close their loan with the Bank.

We have also partnered with the local First-time Homebuyer Education providers listed below to offer an additional closing cost credit of the standard course fee when you complete one of their courses. Simply provide the course completion certificate and proof of payment to receive the added benefit at closing.

First-time Homebuyer courses provide important information about:

Qualifying and applying for a home mortgage
Working with realtors, home inspectors and closing attorneys
Purchasing homeowners insurance
Special issues surrounding condominiums and multifamily homes 
To register for an online First-time Homebuyer course, or for more information about live classes via Zoom, please visit our partners below:
For information about live classes held via Zoom, please visit
mvhp.org
or contact MVHP directly at 978-459-8450.
Identity Theft Seminars for Seniors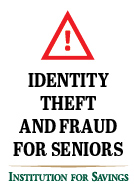 Identity theft occurs when a criminal deliberately uses someone else's identity to obtain financial gain, to make purchases or to obtain credit or loans or to gain other benefits in another person's name, often at the other person's loss or disadvantage. Identity theft occurs when anyone obtains, uses and/or gains access to your personal documents and information without your consent.
Seniors are particularly susceptible to identity theft for a number of reasons and each year the number and types of scams increase. To help seniors protect themselves, we regularly visit senior centers to make presentations on financial topics important to older adults such as identity theft and financial fraud. We also participate in community events to educate adults about staying financially fit.