APRIL IS National FINANCIAL LiTERACY MONTH!
April is National Financial Literacy Month and at the Institution for Savings, financial wellness is at the heart of our mission.

Financial wellness means you have the ability to reach your goals, take advantage of opportunities and have the financial flexibility to pursue your dreams. The best way to achieve financial health is through financial literacy. 
Sometimes there are so many questions when it comes to your finances that you don't even know where to begin. We can help! F
ollow along with us this month as we share tips and information – from saving, to protecting your money, to planning for the future. 
---
Books to Teach Your Kids About Money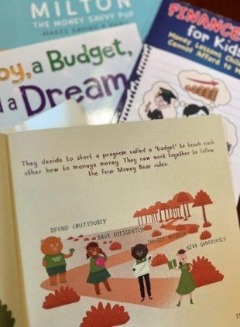 It's never too early to start teaching your kids about money - and it can be fun! Check out these children's books to help teach your kids money basics such as saving vs. spending, wants vs. needs, and much more:
Bunny Money by Rosemary Wells (3-5 years)
A Boy, a Budget, and a Dream by Jasmine Paul (4-8 years)
The Four Money Bears by Mac Gardner, CFP (3-7 years)
The Berenstain Bears, Trouble with Money by Stan and Jan Berenstain (3-7 years)
One Cent, Two Cents, Old Cent, New Cent: All About Money by Bonnie Worth (4-8 years)
A Bike Like Sergio's by Maribeth Boelts (5-8 years)
Rock, Brock, and the Savings Shock by Sheila Bair (4-8 years)
Lemonade in Winter: A Book About Two Kids Counting Money by Emily Jenkins (3-7 years) 
More book recommendations:
---
Take Charge of Your Credit Score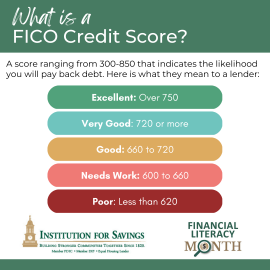 Credit is one of those things that can seem great at first, but it can quickly get out of control if you are unsure how to manage it. The biggest misconception about credit is that it is a bad thing. Instead of running away from credit, it is smarter to develop good credit habits early and use those habits to enhance your financial life.
---
#SafeBankingForSeniors: Protecting Seniors from Financial Exploitation
Are you related to, caring for or a senior citizen yourself? The U.S. Securities and Exchange Commission defines elder financial exploitation as "exploitation of an older person by another person or entity, that occurs in any setting (e.g. home, community, or facility), either in a relationship where there is an expectation of trust and/or when an older person is targeted based on age or disability." It is a serious and troubling crime and knowing what it is along with some tips to recognize and avoid it is very important.
Read our Financial Exploitation of Seniors blog post for signs of potential exploitation, and steps to protect yourself and your money. Our Security page also highlights current scams that we are seeing in the community and is updated regularly.
---
FitMoney's '$uper$quad': Free Online Financial Literacy Program for Kids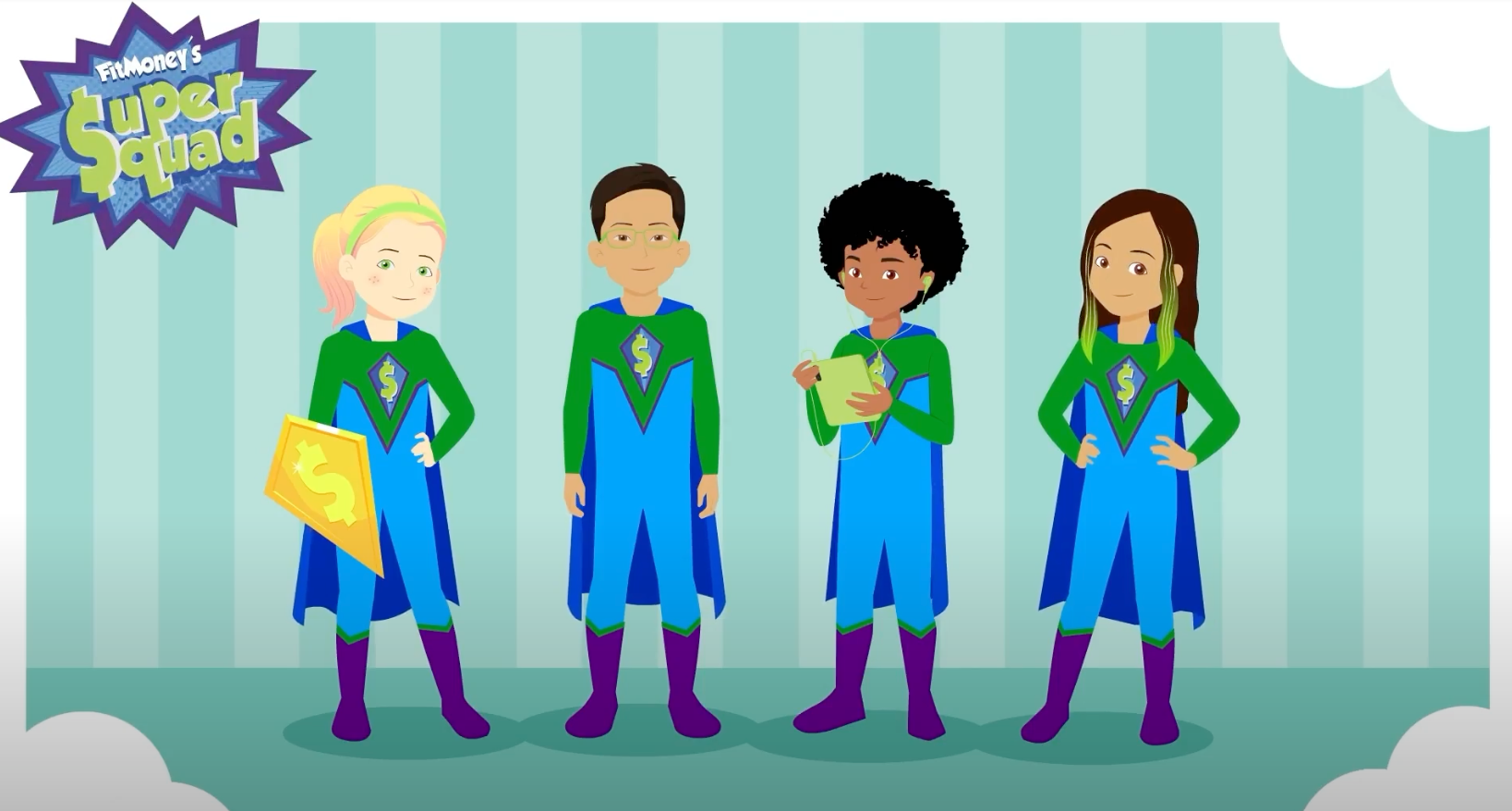 Did you know? Kids can grasp money concepts by age 3 and form financial habits by age 7. By teaching children about money early, it can equip them with the knowledge and skills they need to manage their money effectively and build behaviors that will lead to a healthy financial future.
We are partnering with FitMoney to offer their $uperSquad program, a game-based curriculum for K-6 youth that utilizes fun and educational videos, games, and choose-your-own-adventure stories. The program is designed to be used by parents/guardians with their children. 
Watch this short video to see how it works!
---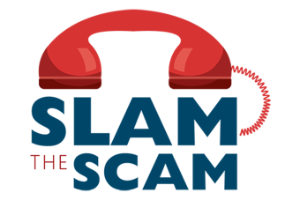 PROTECT YOUR MONEY: Mail Fraud is On the Rise!

In recent weeks,  financial institutions across the country have seen an alarming increase in check fraud related to mail. Criminals are breaking into the large blue US post office mailboxes along with residential mailboxes, stealing and searching the mail for checks. Among the types of check fraud are:
Check Washing - chemicals are used, including basic nail polish remover, to remove information from a check including the payee and amount. Fraudsters deposit these altered checks into a different account other than the intended one and for a higher amount of money.
Counterfeiting - checks are created that are nearly identical to the original check, with the stolen signature duplicated.
Forgery – signing a check without authorization or endorsing a check not payable to the endorser.
Check fraud is an unfortunate and all-too-common occurrence. Protect yourself and your accounts by taking the following steps:
Enroll in online banking and check your account daily for any discrepancies. When possible, click on the check image to confirm that no changes have been made to your original check. If you see any discrepancies, call us immediately at 978-462-3106. You may be liable for losses if you delay reporting any anomalies to us.
Consider enrolling in Bill Pay and making your payments electronically rather than mailing paper checks.
If you do write a check, use gel ink. It can be more difficult for thieves to "wash" those checks cleanly.

Visit our
Security page
for more information on these and other scams!
---
---
FINANCIAL EDucation Programs We Offer